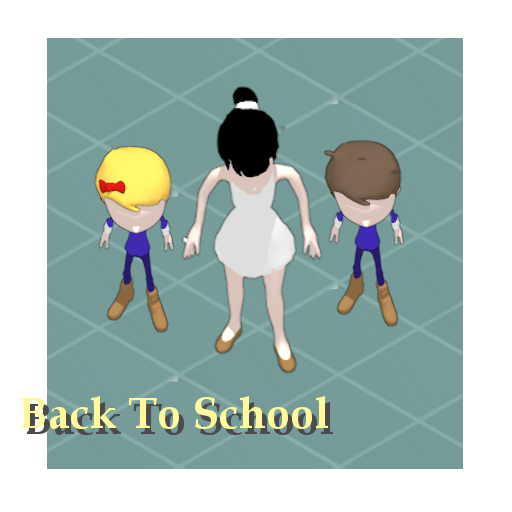 Back to school
A downloadable game for Windows and Android
Back to school is a simple fun game settled in a classroom.

Inspired by my children, both at primary school, it is an occasion to test Godot engine on a simpe top-down videogame genre. It has an isometric view and many gameplay mechanisms like sprites\walls collisions, path planning, fighting, object collecting, inventory and throwing collected objects. Win version supports 2 players on screen (keyboard or 2 joypads)
Customize user name in game settings to change the player sprite nickname and have your score in public leaderboard.

The software collects statistical data for app improvements, user can disable this behaviour in app settings.

Rules of the game:
Victory condition: Teacher has to be defeated.
Enemy attack causes decreasing of life points. Collecting items (apple, coke..) give extra life points.
Books, plants and paper balls can be collected and throwed to obtain game points.
Be carefull to not hurt any class friend because all the class will react fighting you.
License:
This software is provided as-is, without any express or implied warranty. In no event will the authors be held liable for any damages arising from the use of this software.
The software collects statistical data about application usage, user can disable this behaviour in app settings.
Credits:
- Game Designer: Vpiro
- Developer: Vpiro
- Game engine supported by Godot 3.2.1
- Iso classroom environment grfx assets from macrovector:
https://www.freepik.com/free-vector/lecture-room-with-big-chalk-board-desks-mass...
- Characters from Mixamo: https://www.mixamo.com/#/?page=3&type=Character
- Models and animations Rendered by Vpiro built using Blender 2.8
- Music by Eric Matyas: https://soundimage.org
"The 8-Bit Digger"
"Arcade Hero"
Download
Click download now to get access to the following files: