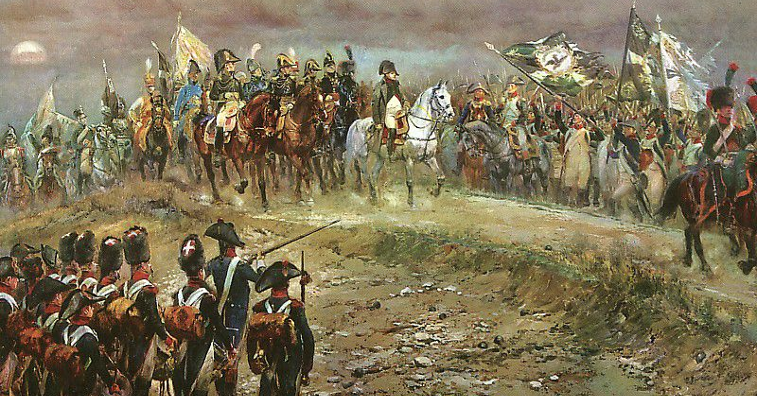 Res Militaria Napoleon
Res Militaria Napoleon has been released
---
Res Militaria Napoleon is a cross-platform turn-based strategy game.
Inspired by classic chess game and traditional war board game, it proposes a wargame experience in a real historical context keeping low game complexity and time to learn. Try first the tutorial scenario to learn the basics.
It is based on Historia Battles series, has the same turn based mechanic and has been improved with most user requested features, having a more charming and modern user interface. Historia Battles wargame has been fully rewritten using Godot and blender for unit graphic and animations.
The reproduced battles are (*): - 1801 A.D. Marengo Battle - 1805 A.D. Austerlitz Battle - 1806 A.D. Ulm Battle - 1807 A.D. Eylau Battle - 1809 A.D. Wagram Battle - 1812 A.D Borodino Battle - 1813 A.D. Leipzig Battle - 1815 A.D. Waterloo Battle
Android version of the game is available on the Google Play store.
https://play.google.com/store/apps/dev?id=8307251952202559973
Game Features: - Play against AI - Play hot seat mode - Play Local Area Network mode - Animated Sprites \ Military APP-6A standard view - Save\Load game - Leaderboard

Files
ResMilitaria-Napoleon_Windows.zip
95 MB
Jul 11, 2020
ResMilitaria-Napoleon_Linux.zip
97 MB
Jul 11, 2020
ResMilitaria-Napoleon_Windows-Demo.zip
95 MB
Jul 11, 2020
ResMilitaria-Napoleon_Linux-Demo.zip
97 MB
Jul 11, 2020
Get Res Militaria Napoleon