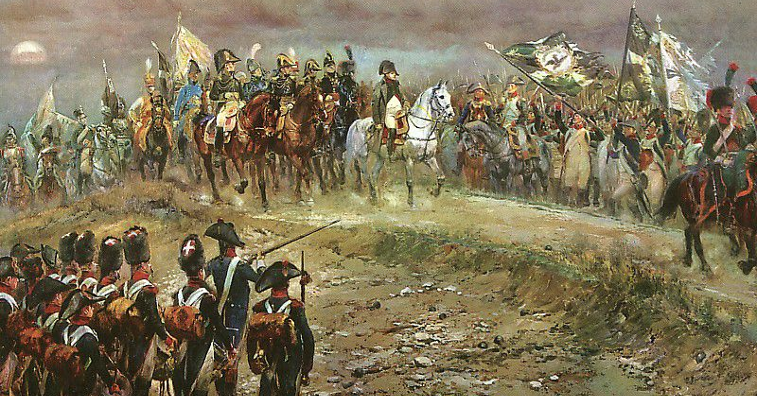 Res Militaria Napoleon
​Major update - Res Militaria Napoleon
---
Major update - Res Militaria Napoleon

- Custom Map Editor
- Auto zoom management shortcut in game user interface
- Pinch zoom for touch screen
- Unit and Map Cell Types encyclopedia
- Improved unit select and move usability
- End turn report added
- Many bugs fixed
Files
ResMilitaria-Napoleon_Linux-Demo.zip
98 MB
Nov 18, 2020
ResMilitaria-Napoleon_Windows-Demo.zip
97 MB
Nov 18, 2020
ResMilitaria-Napoleon_Linux.zip
98 MB
Nov 18, 2020
ResMilitaria-Napoleon_Windows.zip
97 MB
Nov 18, 2020
Get Res Militaria Napoleon
Comments
Log in with itch.io to leave a comment.
Hi! Is this absolutely interesting game runnable on Linux X86 machines?
Hi, yes it is a supported platform. Let me know if you have some problems, I have tested only Ubuntu os.
Hi, Thanks of the reply!
I tried to run it on latest 32-bit Sparky Linux. I get the following error , even as *su:
/Downloads/LINUX# ./ResMilitaria-WW2.x86_64
bash: ./ResMilitaria-WW2.x86_64: Permission denied
edit:
I tested also some chmod modifications and then I get the following:
bash: ./ResMilitaria-WW2.x86_64: cannot execute binary file: Exec format error

Try extracting the package in a desktop folder, it seems a permission problem.
I have just uploaded a new compiled version, you could try this one.
Hello again!
I have tried all posible solution you mentioned and re-checked the chmod params. I run it with wine, and your game rocks!

Cheers!
Hi, I have finally executed the game on Linux this morning:
chmod 777 Res-Militaria-Napoleon.x86_64
./Res-Militaria-Napoleon.x86_64
I will update installing instruction on site. Thank you!